Introduction
We founded Royal Private Coach with the goal to support our Personal Training clients on the way to better fitness, health, balance and quality of life through a professional global team and to establish a high standard for highly professional and friendly customer services. Our personal trainers are selected, tested and supported by an extensive quality management system. For finest support we keep the number of our private trainers and customers at each location on a manageable level. It is about really individual and high-quality training. It is about YOU.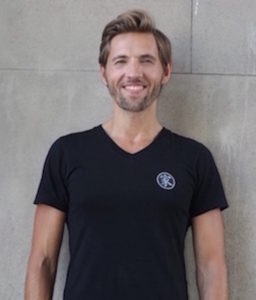 Personal Trainer NY
Welcome to Royal Private Coach and the New York Team of personal fitness experts! Our company knows that each person has different fitness and health goals. After learning about our clients, we review plans that work best for you. We have specialized programs that focus on weight loss, gaining muscle tone and strength, and ones that take a holistic approach to re-balance your body and soul. We know that if the proper motivation is not in place, it becomes challenging to stick to goals.  No matter how you found us, we offer many holistic approaches to complement traditional and blended workout strategies and will be dedicated to bring you best results and fun with the workouts.
We offer a wide range of personal trainers in different fields and train our clients where they want to work out. You can pick your favorite spot or choose one of the best clubs and outdoor locations in New York City. Whatever motivates you is where we want to be. If you cannot get out because of an injury, or prefer to work in a private setting, we have you covered too.
In addition to our personal training services it is possible to book online training, corporate fitness and personal coaching (health, nutrition, life, balance, success, business) for optimization and holistic results in all areas of life.

Your Personal Fitness and Life Coach
Personal Training New York, Corporate Fitness and Life Balance. We coach individuals and corporate clients (corporate health management, 1:1 training, fitness courses, seminars, workshops) and offer additional Personal Development Coaching (Life, Health, Success) for clear decisions a lot of motivation and effective ways for realization. The Goals of our customers are e.g. strength, weight reduction, definition, balance, stamina, performance improvement, healthy back, flexibility and relaxation, a successful and satisfied life in work and leisure. We bring you a lot of fun and variety on the way to your vision and destination. You can also train online.
Scout: We are also looking for the right personal trainer at locations that are not yet developed and presented on our webpage. Our task is to check the certificates, documents and do a trial training with the appropriate coach.

New York, Amsterdam, Munich, Berlin, Vienna, London, Vancouver, Los Angeles, Marbella, Zurich, Hamburg, Madrid, Mallorca, Ibiza, Milan, Sydney, Melbourne

Media:
Cosmopolitan Magazine, New York Body Plan, TV Show, Pro 7 Taff, Finest Magazine, Süddeutsche Zeitung

Articles
IN THIS SECTION WE INFORM YOU ABOUT LATEST DEVELOPMENTS IN FITNESS AND LIFESTYLE. IN ADDITION, YOU WILL FIND ALL NEWS ABOUT OUR LOCATIONS.

Our Services
WE ARE LOOKING FORWARD TO CONSULT YOU PERSONALLY ABOUT OUR OFFERS, CREATE A TRAINING CONCEPT AND BRING YOU TOGETHER WITH THE RIGHT COACH