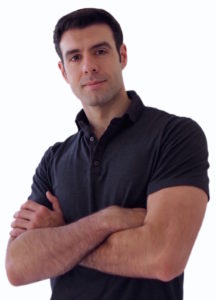 Conrad > Personal Trainer, Health Expert
I collaborate with individuals looking to make healthy lifestyle changes, and provide them with the necessary tools and guidance to obtain their fitness goals. In my childhood, I enjoyed playing sports, especially basketball, inspired by my father who was a professional basketball player. I knew then that sports would always be part of my life, and as I grew older I became drawn to the union of athleticism and health. This, in combination with my penchant for helping others led me to my career path in personal training. After graduating in the top 5% of my class at the American Academy of Personal Training in New York City, I took my first job at a high-end gym. I then had the opportunity to work with top industry leaders and gained a wealth of knowledge and expertise. After four years training, and managing a boutique personal training team, it was time to venture out on my own. Today, in stark contrast to my days in finance, every morning I wake up excited to work with a broad spectrum of enthusiastic and motivated individuals seeking fitness training in a number of different areas. Primary Certifications: AAPT, ACSM, CPR/AED, PHLY Insured, Areas of Expertise: Functional Movement Screen, Post Rehabilitation, Pre/Postnatal
My personal philosophy is to do what you love and to always be learning. I continue to learn by attending as many seminars, conferences and fitness workshops as possible. Furthermore, I am currently enrolled in a Master's degree in Kinesiology. Additionally, I am fluent in Spanish, French, English, and German, as well as a little Basque. I also have a degree in Languages Applied to Business, and a Master's degree in Management and Cross-Cultural Negotiations from the University of Bordeaux, France. All of which allows me to be a dedicated, multidimensional and distinct personal trainer.
"Physical fitness is not only one of the most important keys to a healthy body, it is the basis of dynamic and creative intellectual activity."
– John F. Kennedy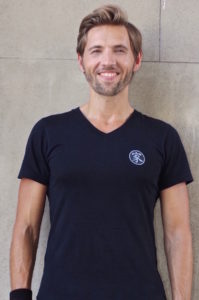 Jürgen > int. Personal Trainer, Functional Moves, Yoga, Life Balance
As a personal trainer I set the focus of my profession on holistic coaching and effective strategies for vitalisation, strength development, weight loss, relaxation and life balance. In my sessions you will achieve your goals quickly, healthy and with a lot of fun. 15 years of experience as a personal trainer refined my style. After all this time and profound experience in the fitness industry I am still more than enthusiastic about my work as a personal trainer, the success of our customers and the advantages of individual 1:1 Private Sessions.
After my studies I lived from 2005-2007 in Asia. In this time I learned ancient yoga, a great combination to my profound Personal Training background, and found my way, that made it my mission to create Royal Private Coach in Germany and to establish a global team of high professional coaches. I am coaching 1:1 and online in Europe, US, and all around the World, evaluated and listed at EREPS (European Register of Exercise Professionals). References: Body & Soul, Boston Consulting, Stratley, BMW, Aristo, Munich Gym, etc.
University: Health & Sports Science Munich, Fitness & Personal Trainer Training (BSA München), one-year Yoga Teacher Training, Health Coach, Instructor for back exercise and prevention.

Lisa > Personal Training NYC
As a holistic health coach I support my clients in the areas of diet and nutrition; physical activity; making sustainable dietary and lifestyle changes; and spiritual development. Through my integrative nutrition program, my clients are dropping weight, cholesterol, blood pressure; and relieving issues such as stress, arthritis, loss of sleep and other minor to crucial health concerns. I have been trained in highly developed counseling and listening skills and am effective in the science and art of personal transformation in the lives of my clients. I take a high and serious interest in the lives and health of my clients and am a huge advocate for all people to live a happier healthier life. My fitness training focus is ever evolving from functional movement, strength and conditioning to pre and post natal and cancer exercise specialist, also including yoga and meditation.
My passion is supporting people to feel their best and make a change in their body, energy, strength, reducing pain; and empowering my clients to take responsibility of their health and wellness.  I am always educating myself and experimenting with my own training and movement. My goal is never to be the perfect personal trainer or coach, but rather to always be growing and bettering myself for the sake of my clients. Your success is my success. I match my commitment level with your commitment level and together we create life lasting results.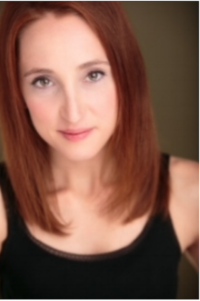 Kristina > Yoga, Personal Training, Cycling, Running NYC
Kristina  is a yoga and cycling instructor with over seven years of experience.  She completed her training from Core Power Yoga, which is recognized and approved by the Yoga Alliance.  Currently she teaches hundreds of people all over New York City through group classes and private sessions. Her expertise relies in adapting each class for her students, whether they have injuries or just want to be fit or relax. In addition to yoga and cycling, Kristina is a fitness enthusiast with experience training for strength, long runs, swims, in addition of being an avid dancer.